General News
HO based Girlfriend 'killer' finally remanded, Read more here.
HO based Girlfriend 'killer' finally remanded, Read more here.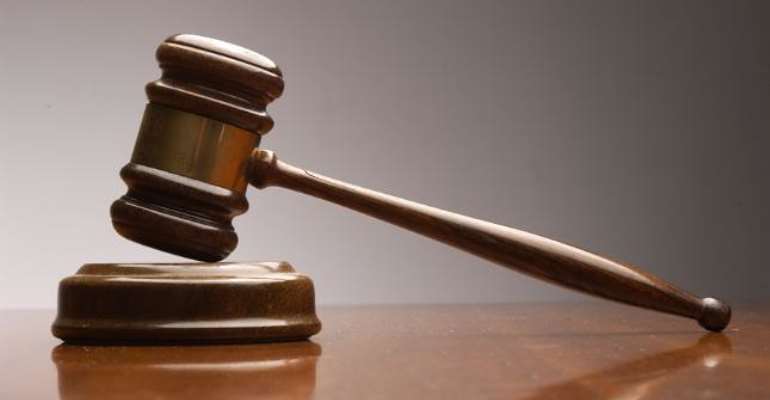 The main suspect in the killing of a 25-year-old woman Harriet Kafui Hiatsi in Ho in the Volta Region has been remanded into police custody by the Magistrate Court in Ho.
The presiding judge, Akosah Agyare-Amoanpong, remanded 27-year-old Anthony Dordoye into the custody of the Central Police in Ho to reappear in court on May 19, 2021.
This was after the judge granted the plea of the prosecutor who requested more time to enable him forward dockets of the case to the Attorney General's Department for advice.
Anthony Dordorye, according to reports, tried to commit suicide after allegedly killing his girlfirend, Harriet Kafui Hiatsi.
He was, however, unsuccessful in taking his own life and was arrested by the police.
Upon hearing the plea of Justine Osafo, who represented the prosecutor in court, the presiding judge ordered the suspect, who has been charged with murder, to remain in custody.
Both families of the suspect and the deceased were present at the hearing on Wednesday, May 5, 2021.
The deceased's family, however, said they believe the suspect killed their daughter by slitting her throat before trying to pass it off as a suicide.
An uncle of the deceased, Herbert Kumedzo, in an interview, said, "Two people cannot be in a room for one of them to say he doesn't know how the other died, especially when the door was locked from the inside. We want the truth to be revealed and justice served."
Reports suggest that Mr. Dordorye allegedly killed Harriet Kafui Hiatsi after a brawl ensued between them.
Mr. Dordorye had allegedly accused the girlfriend of cheating on him.
The incident happened on March 22, 2021, at about 10 pm at Ho in the Volta Region.
Disclaimer: The opinions expressed in this publication do not in anyway reflect the opinions of State News Ghana